Yieldly Announces IDO
May 7, 2021
APAC - Yieldly will be having its Initial Decentralized Exchange Offering (IDO) on TrustSwap from 21 - 26 May. The project will be opening at a 20 million fully diluted market cap with liquidity for Yieldly projected to be available on other exchanges in the first week of June.
One of the most promising projects from the Longhash x Algorand Accelerator, Yieldly has raised USD $1.7 million dollars at a 20 million fully diluted token value. The round was led by Borderless Capital with NGC, LD Capital, OKEx Dream Fund, and LongHash ventures. The upcoming IDO is a milestone for Algorand, as Yieldly works towards launching the first suite of DeFi products on Algorand in early June.
Algorand has already been providing a strong foundation for blockchain projects across many different industries, experts predict Algorand's rise in value to possibly be 10-20x by 2025.
Founded by MIT professor and recipient of the prestigious Turing Award for computer science, Professor Silvio Micali, and led by an experienced team, Algorand solves the blockchain trilemma which has been a major pain point for blockchain technology. Algorand's unique Pure Proof of Stake (PPoS) approach promises users scalability for a higher volume of transactions, security on the blockchain against attacks and fraud, and decentralization of the network.
Sebastian Quinn, founder of Yieldly, and a veteran in the blockchain space having worked on projects such as Bluzelle and Power Ledger, says, "Yieldly looks to work with any leading group that shares our vision for a truly borderless interconnected DeFi ecosystem. We are glad to be a pioneering company running the first Algorand IDO ever. TrustSwap Launchpad sits at the intersection of major protocols such as Ethereum, Avalanche, and now we are glad to bring the power of Yieldly and Algorand to trust swap."
The stage and milestones set by Algorand are what the team in Yieldly seek to mirror, and possibly exceed. With investors on board, the IDO with TrustSwap provides the catalyst to seal the validation from both institutional investors and the public.
Jeff Kirdeikis, CEO of TrustSwap has high hopes for the project, "Yieldly is creating a key infrastructure for the Algorand chain with which TrustSwap is partnering. The key infrastructure can be used by future projects launching on TrustSwap that want to use the Algorand chain."
To take part in the IDO, TrustSwap users need to stake at least 4000 SWAP or have a SwapScore of at least 2500 by the time of snapshot to receive a guaranteed allocation.
David Garcia, CEO & Founding Managing Partner at Borderless Capital says, "We are excited to support Yieldly since the time they joined us in the Algorand Asia Accelerator. We believe they are developing one of the core building blocks of the Algorand FutureFI ecosystem."
With the momentum garnered from the IDO and on the platform's first product, Yieldly Pools is poised to be a nexus for other Algorand projects to be involved and to offer some of the best staking and earn rewards for their communities. Beyond that, Yieldly is working tirelessly to create a robust cross-chain protocol to be the DeFi gateway for the cryptocurrency and blockchain space.
Interested parties who want to get in touch with the Yieldly team, or find out more about the project and IDO details can drop a message to [email protected] Join the Yieldly Telegram chat to engage with the community and get the latest updates on Yieldly.
About Yieldly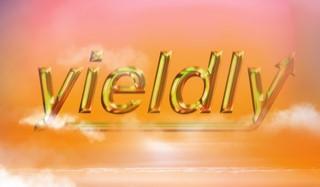 Yieldly is an exciting new project on the Algorand protocol that offers a suite of DeFi apps that democratize liquidity.