How User Experience and Interface Affect Your Crypto Trading Success
July 3, 2023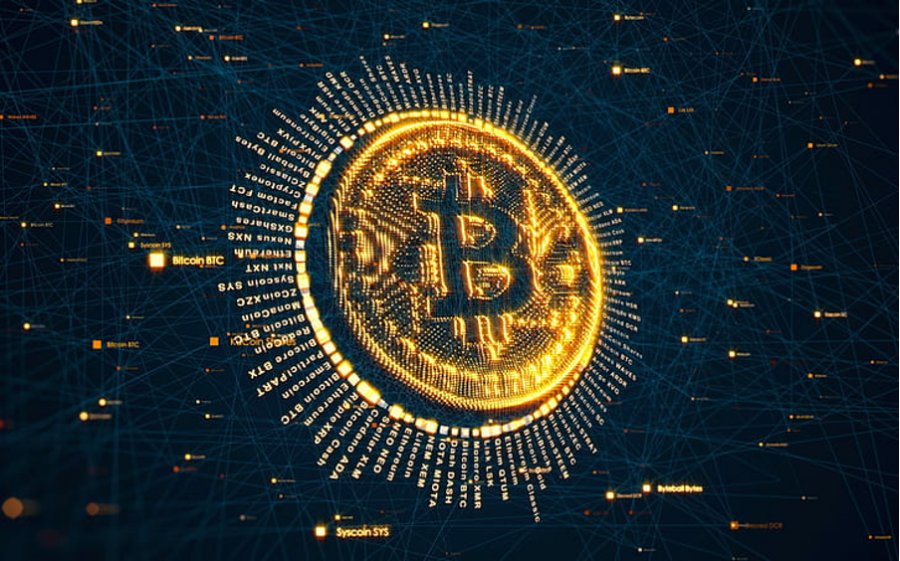 Crypto is an early teen as of 2023, and while the phenomenon is still pretty new in comparison to other technologies the world around us is slowly adapting to, it is no longer the general populace is unaware of.
While more and more people get into crypto trading in the post-Covid times, accessibility is still an issue with most crypto exchanges.
Even if people can access the many crypto exchanges popping out across global markets, they can not make head or tail of the features and jargon on there, so different are they from our traditional web2 applications.
To onboard more people, we need smoother user experiences, easy-to-understand user interfaces, and lower learning curves for the newcomers. For successful crypto trading, efficient and friendly user interfaces are the need of the hour.
In this post, we take the example of a relatively new crypto exchange, Millionero, to demonstrate how easy user experience and interface can make for successful crypto trading endeavors, even for newcomers!
Smooth User Experience and Interface for Crypto Trading Success: Millionero Shows the Way
So, how do you smoothen out the crypto trading experience for your users? Let's see how Millionero does it:
Decluttered Interface: Millionero keeps perhaps the simplest user interface of most crypto exchanges in operation today around the world. The easy-on-the-eyes interface allows users to take in only the necessary information, which includes prices and trading volumes for the currencies in the pair chosen, along with the highest and lowest prices seen in the time period of the user's choice for the spot market.

For the perpetual market, the user is given their wallet balance, equity, open PnL, and leverage. This certainly makes crypto trading the easiest job for beginners.
Earning while Learning: To make the user experience enjoyable, Millionero integrates a copy trading feature, where users can follow the top traders of their choice and copy their trades to make a profit while they learn. Plus, there's also Millionero's 55% referral fee-sharing model, where users can earn up to 55% of the trading fees their referrals pay to the Millionero platform!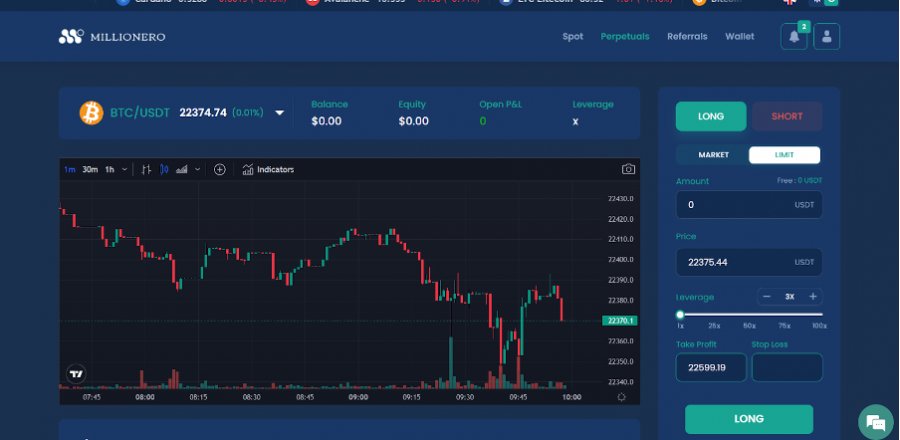 Prevent Mistakes: While allowing users lucrative ways to boost their earnings, Millionero is also well aware of their responsibilities as a platform beginners in the crypto space can trust. Case in point: Millionero incorporates a feature called the Perpetual Max where users can borrow up to 100x of their initial deposit as leverage for perpetual trades to boost their earnings. Yet, the exchange sets the leverage for perpetual trades at a default of 3x automatically to prevent users from taking risks beyond their risk tolerance levels unknowingly.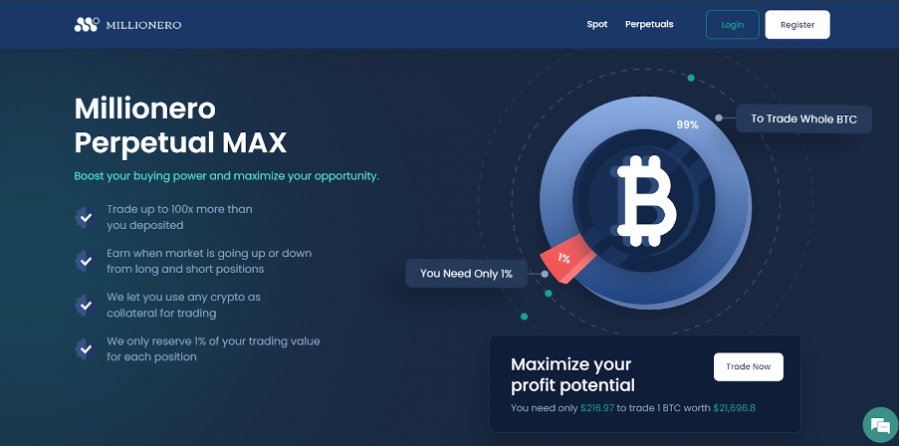 Customer Care: 24/7 customer support is a must need for any exchange that truly aims to offer their users a smooth crypto trading user experience. Millionero sets a precedent here too.
Easy Onboarding: For a user venturing into the crypto trading space for the first time, a multi-step, detailed onboarding process that asks for a lot of information can be exhausting, and it might scare new users off. Millionero makes the sign up process extremely easy for users, however. All you need is your email id and a robust password to get started with crypto trading on Millionero.
Maximized Security: New users to the crypto space wish to be reassured regarding the safety of their investments. For this, crypto exchanges need to implement easy yet strong security measures. Millionero makes the KYC procedure mandatory for its users, so no bad actor can enter the exchange and put the genuine users' assets in jeopardy.
Easy Deposits and Withdrawals: For a relaxed user experience, newcomers and seasoned traders alike want multiple options for deposits and withdrawals that allows them to make fiat to crypto swaps (and vice versa) with ease. On Millionero, users get to buy crypto through multiple options to directly fund their wallet; for deposits, you have options like Coinify, Transak, and Banxa for a bank transfer of your fiat funds to purchase crypto and.
On the other hand, for withdrawals, users have Coinify and Banxa again to withdraw funds in Bitcoin, and Transak to let you withdraw your funds in BTC, ETH, and USDT. further, there's the Crypto Network allowing you to directly withdraw your crypto.
We hope we have been able to demonstrate how crypto exchanges can ensure crypto trading success for their users through smooth user interfaces and comforting user experiences, and how important it is for users also to pick a crypto exchange that offers ease of UX.
Sign up on the Millionero official website today to start crypto trading! You can also find them on Instagram, Twitter, LinkedIn, and Facebook for platform updates!