Dinara Launches Dinara Connect – A Partner Network to Fuel the Crypto Economy
August 17, 2023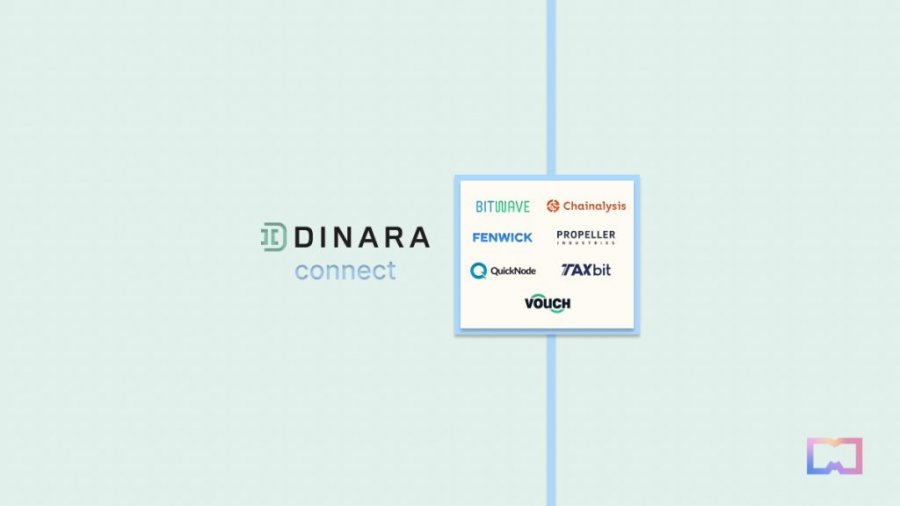 Crypto banking services platform connects customers and critical infrastructure providers to drive growth and business development
WOODLAND HILLS, Calif., August 16, 2023 - Dinara, a startup providing enterprise financial services for crypto businesses, today launched Dinara Connect, a comprehensive partner network designed to support its customers and others in the crypto ecosystem. Dinara's secure, fully integrated platform makes it quick and easy to send, receive, convert and manage both crypto assets and fiat currencies, creating a frictionless experience for clients.
Dinara Connect provides startups, VCs, and other businesses with access to leading financial, legal, technical, and advisory providers who can help their companies grow and scale. Dinara Connect partners will benefit from a new customer acquisition channel in the rapidly growing crypto economy.
Members on the platform will have access to vetted partners and preferred pricing structures. At launch, services will include:
Business insurance policies and underwriting developed specifically for the unique challenges crypto founders face
Tax and accounting solutions built for crypto teams and their activity across DeFi, NFTs, revenue recognition, and more
Enterprise-grade fractional CFO partners that optimize output to meet the needs of their early-stage clients
Blockchain data and compliance services to seize growth opportunities and build safely in an evolving regulatory environment
Development solutions critical to running high-performance, multi-chain, low-latency blockchain infrastructure
Comprehensive suite of crypto startup legal services
Launch partners include:
Laurence Latimer, Dinara's co-founder and CEO shared, "Dinara Connect will help fuel the crypto economy by strengthening our community through partnership, shared knowledge, and collaboration. The purpose of this initiative is to make it easy and simple for founders to quickly onboard trusted and vetted partners so they can focus on building and growing their businesses. The industry is at a critical inflection point and we are stronger when we work together to drive inclusive growth."
Coert Voorhees, CEO and co-founder of Arden Labs, shared, "The access to best-in-class partners and services through Dinara Connect is critical as our company navigates the complex world of crypto. Access to this network of partners saves the team countless hours and the seamless integration with Dinara's banking platform makes managing our finances easier than ever. We look forward to building on this successful foundation."
To learn more about Dinara Connect and how to become a partner or take advantage of Dinara's existing partner network, visit www.dinara.com or reach out to [email protected].
About Dinara
Dinara is on a mission to reduce friction for any enterprise holding and transacting in crypto and fiat. Dinara provides an integrated digital asset banking solution for venture capital firms and startups that manage and transact in both fiat and crypto assets. Dinara's solution includes secure digital asset custody, easy fiat-crypto and crypto-crypto conversions, fast payment and transaction settlement times, and streamlined compliance and reporting. Dinara is backed by marquee VCs in fintech and crypto investors, including Archetype, Castle Island Ventures, North Island Ventures, and B Capital Group. For more information, visit https://www.dinara.com.
Contact
Andrew Green
Mezzanine PR
+1-917-935-8714
[email protected]